Download your Mobile SDK of choice
Start gathering powerful feedback from your native apps with these flexible and easy-to-install SDKs for in-app feedback.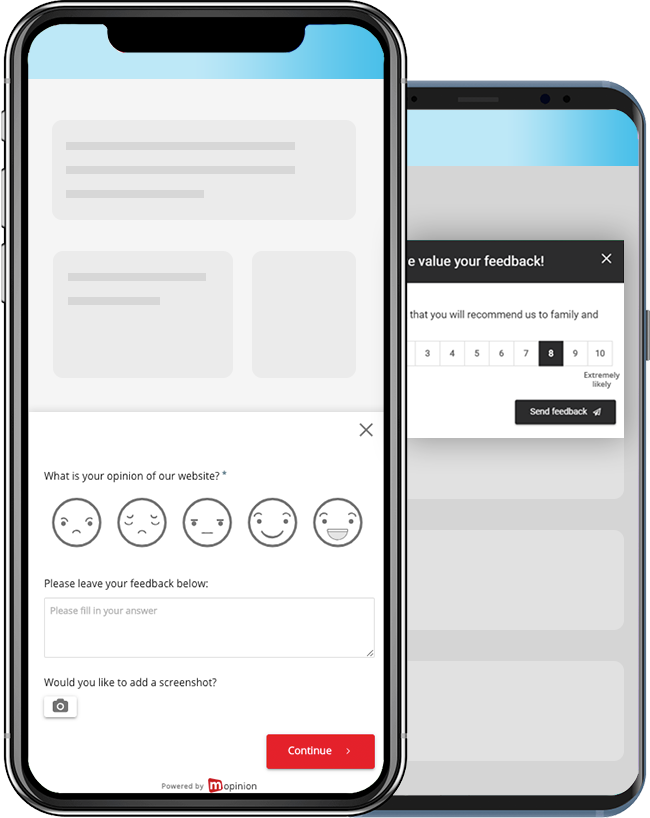 Reach your mobile audience
Customise your survey design
Boost overall app experience
Full Native SDKs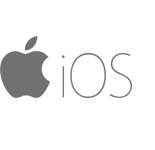 Our SDK for iOS brings feedback functionality to all of your iOS app users. Boost App Store ratings, collect and respond to customer feedback, show surveys at certain touchpoints within your app and much more.
iOS SDK on Github

The mobile feedback SDK for Android offers unparalleled value with advanced mobile feedback forms and native triggering options. Your Android apps will never be the same.
Android SDK on Github
Lightweight SDKs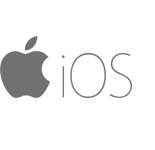 Looking for an SDK that has less of an impact on the size of your mobile app? Our lightweight iOS package provides all of the same benefits as the native SDK without using larger interface libraries, library versioning and other factors that affect app size.
iOS SDK on Github

Our lightweight SDKs offer the best of both worlds. The lightweight Android package allows users to apply native triggers even when the form is loaded into the mobile app as a web-based form, keeping that 'native interface touch'.
Android SDK on Github

React Native is becoming an increasingly popular cross-platform solution. Similar to the Android and iOS SDK, this easy to install developer kit brings feedback to your React Native app.
React Native NPM
Win over your customers with a flawless app experience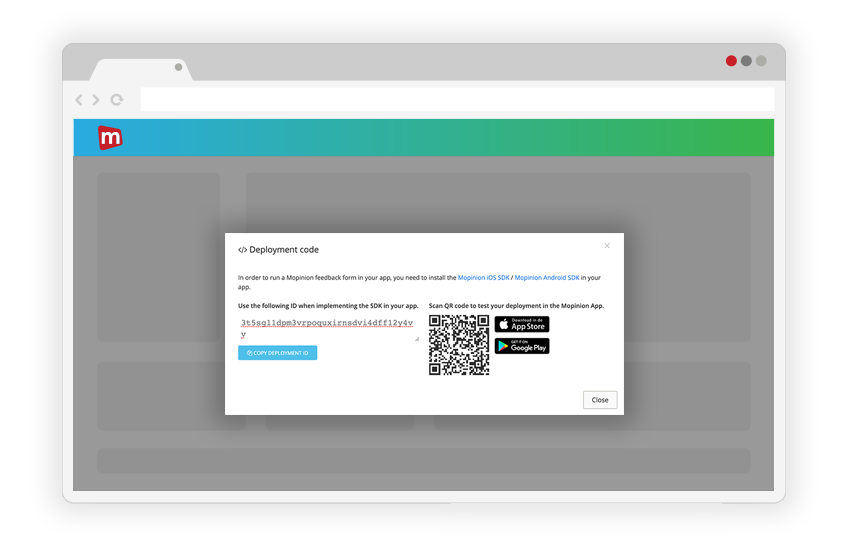 Just an easy, one-time installation and you'll have your feedback forms up and running !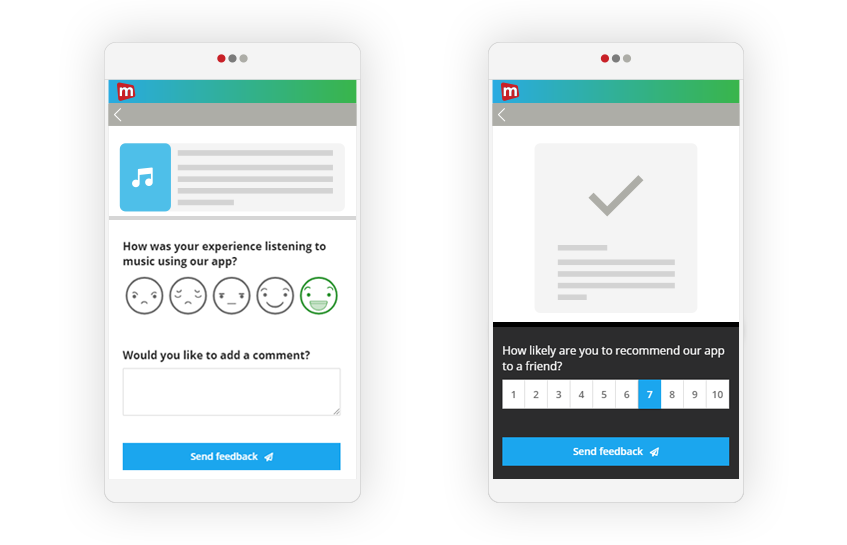 Choose from one of our many templates or craft your own, customised feedback forms using our Form Builder.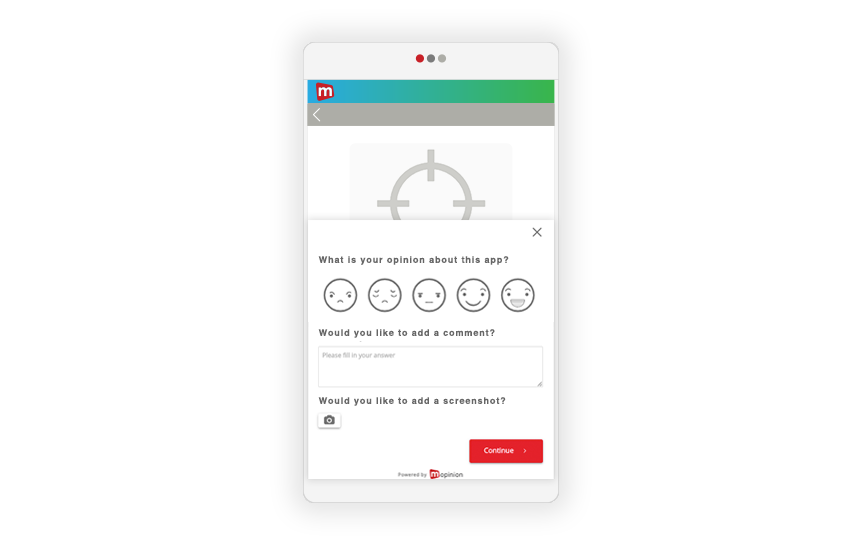 Trigger feedback surveys in your mobile app based on user events and decide where they should appear.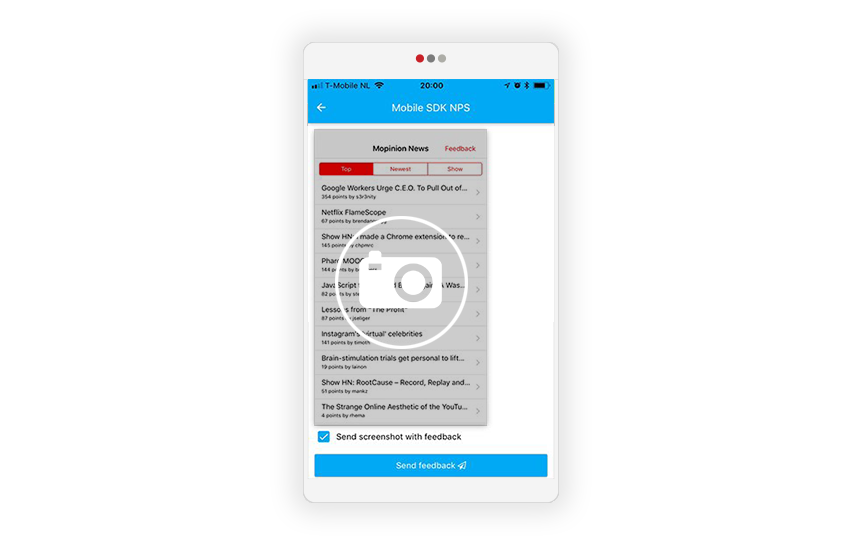 Give your feedback more context by collecting visual feedback (screenshots) within your mobile app.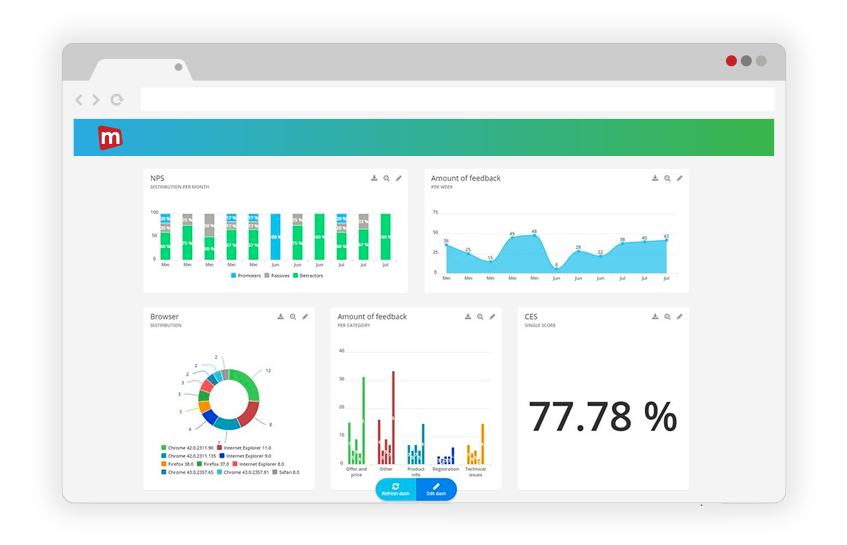 All feedback trickles automatically into your customisable dashboards all in real-time.
We offer a number of integrations, enabling you to connect with your entire app ecosystem.