User Feedback: The easy way
Collect feedback
Target feedback forms to specific groups of online visitors with our event driven feedback technology. Find out what is preventing them from converting.
Build your report
Stay updated with our fully customisable dashboards and text analytics reports. Easily interpret and act on customer feedback. Stop guessing, start knowing.
Improve & collaborate
Bring focus to Digital Marketing, Sales and Service teams with insights at their fingertips using email sharing, alerts and beautifully designed role-based dashboards.
Why customers love Mopinion
TomTom chose Mopinion because they make feedback actionable.

Remko Strik
Manager Post-Purchase & CRM, Tomtom
Thanks to Mopinion, our customer is the main driving force behind our online optimisation.

Bastiaan Trotsenburg
Web Analyst, SNS Bank
Using Mopinion's solution has shifted the way we look at the customer view of our online services.

Joost Schafrat
Transport Advisor, Amsterdam Airport
Mopinion gives us much more information about online customers than we have ever had.

Christiaan Buitenhuis
Senior Market Researcher, Interpolis
The insights Mopinion has provided have led to a steady decrease in negative feedback on our digital channels.

Digital Marketeer
Volkswagen
We wanted to understand and hone in on why some of our visitors were dropping off, especially at certain steps or within specific funnels of the website.

Rosa Diederen
Digital Product Owner, TUI
Online feedback analytics
Visualise customer feedback results from your websites and apps wherever you need them. The real challenge for companies is not about capturing feedback, it is about how to make sense of the data.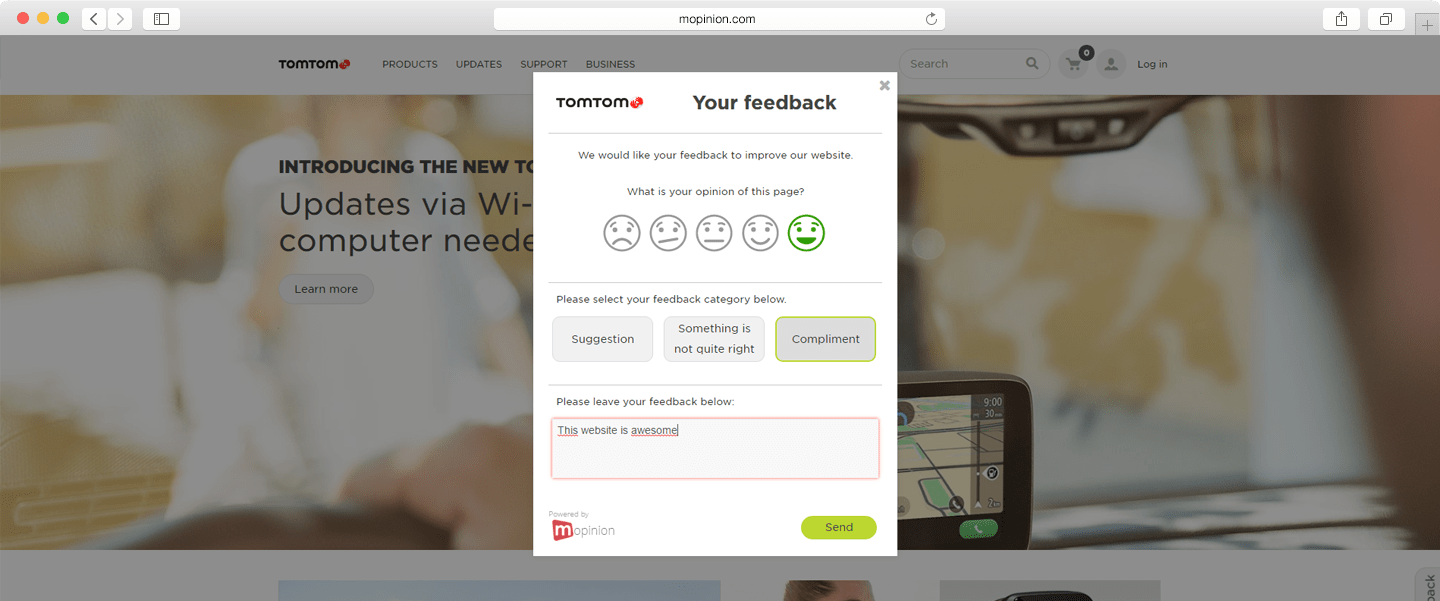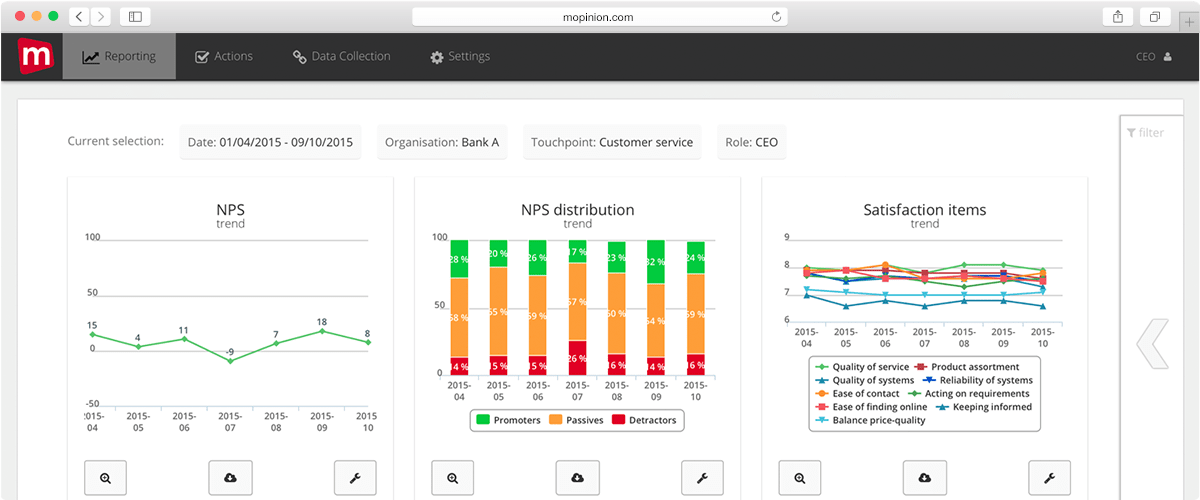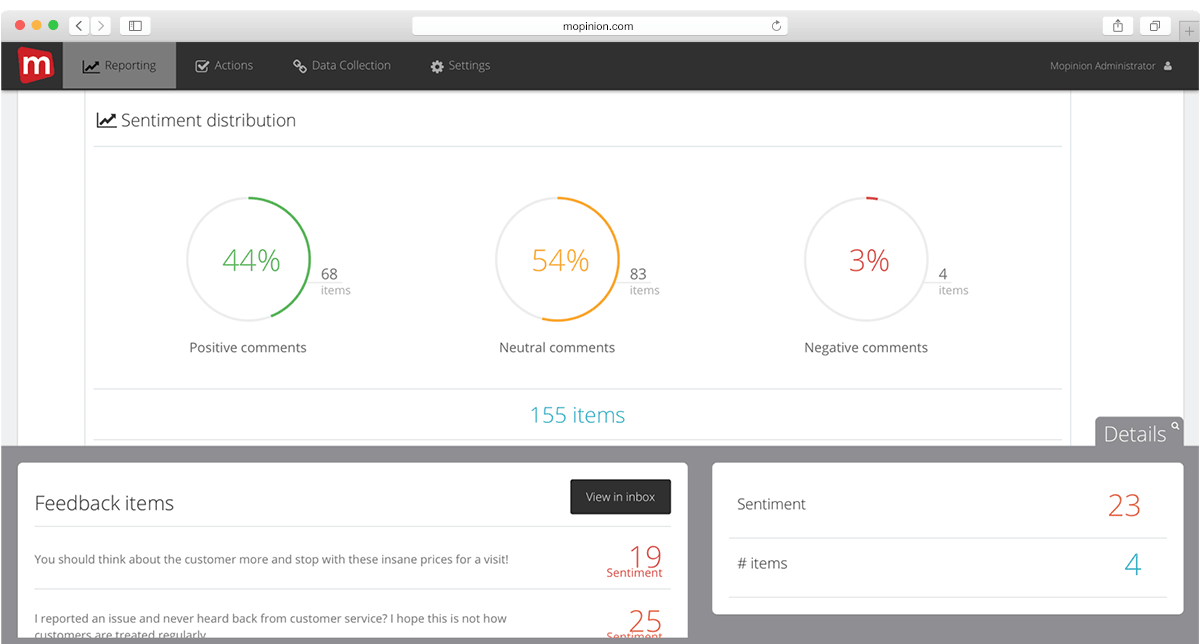 Gaining online user insights should not be difficult
The hard way
The easy way
Free 14 day trial
■
Easy set-up