How it works
Capture feedback
Target feedback forms to specific groups of online visitors with our event driven feedback technology. Or, integrate feedback from feedback tools you already have in place.
Build your report
Analyse feedback data from your digital touchpoints in real-time. Stay updated with our fast dashboards and Natural Language Processing (NLP) technology.
Engage & collaborate
Bring focus to Digital Marketing, Sales and Service teams with insights at their fingertips using email sharing, alerts and beautifully designed role-based dashboards.
What people are saying
Using Mopinion's solution has shifted the way we look at the customer view of our online services.

Joost Schafrat - Transport Advisor, Amsterdam Airport
Thanks to Mopinion, our customer is the main driving force behind our online optimisation.

Bastiaan Trotsenburg - Web Analyst, SNS Bank
The insights Mopinion has provided have led to a steady decrease in negative feedback on our digital channels.

Digital Marketeer, Volkswagen
Mopinion gives us much more information about online customers than we have ever had.

Christiaan Buitenhuis - Senior Market Researcher, Interpolis
Realtime feedback analytics
Visualise customer feedback results from your websites and apps wherever you need them. The real challenge for companies is not about capturing feedback, it is about how to make sense of the data.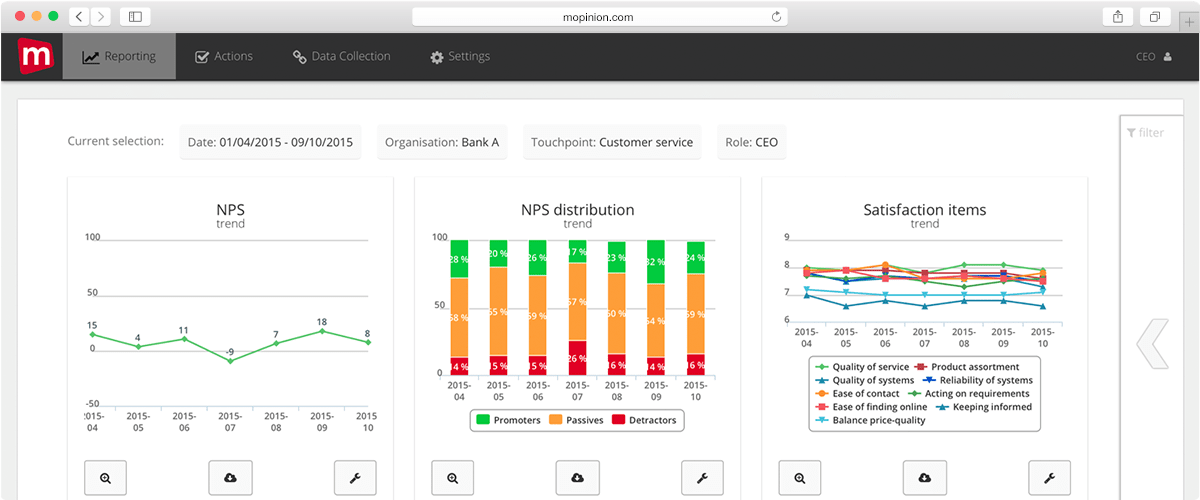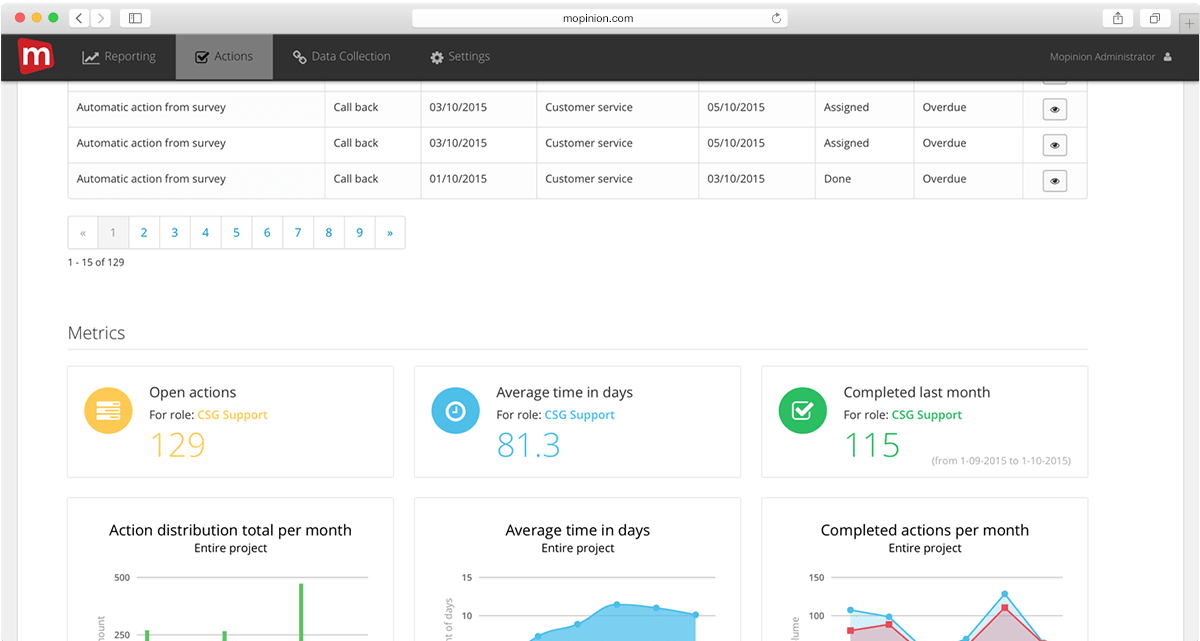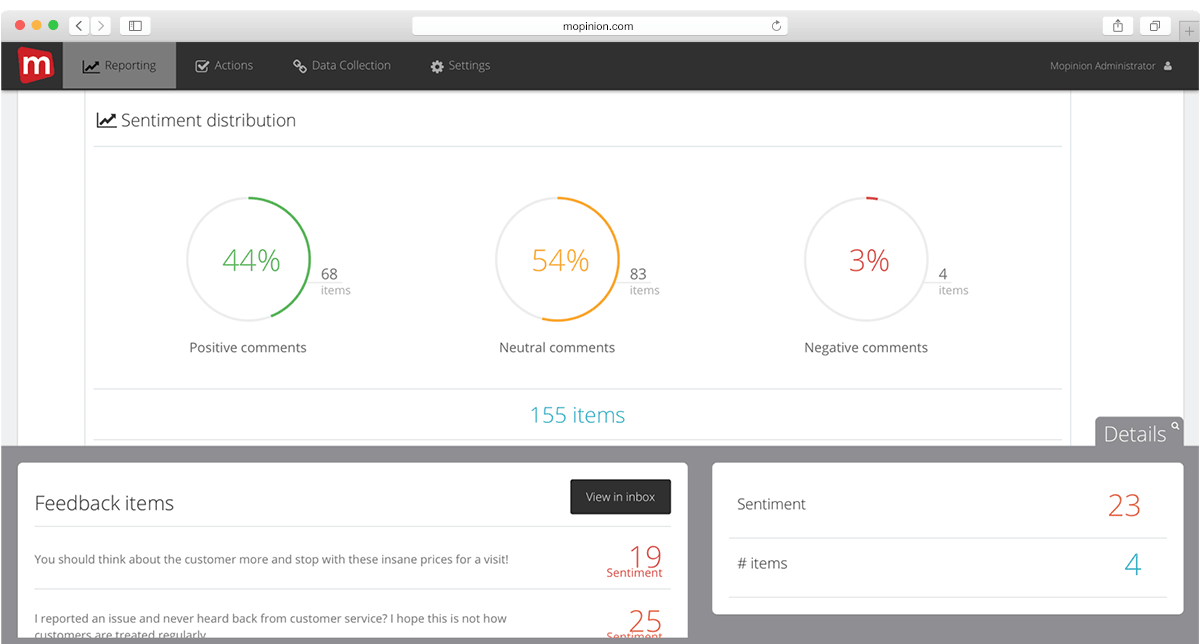 The Mopinion Difference
Digital-first
Our true cloud technology is developed for companies focussing on digital business models. We deliver insights based on quantitative and qualitative feedback data at the speed of light.
Completely Customisable
Our open platform and advanced automation capabilities provide an unprecedented ability to create, iterate and seamlessly manage your customer feedback data.
Scalable and secure
With hundreds of successful launches and thousands of customer accounts under our belt, our highly scalable and secured solution delivers our customers engaging customer feedback analytics. TRY IT FREE
Recent blogs
On social
Quick Guide: Listening to the #VoC only provides you with valuable data if you ask the right questions! t.co/LS8LAOBENW