Exciting news! As we continue to position our company and build up a stronger product and services offering, Mopinion has revamped its website, introducing several new pages. These pages now better reflect the Mopinion strategy by emphasizing our product offering for the following digital channels: website, mobile and email. We have also implemented a new page which exhibits Mopinion's capabilities in terms of insights, data analysis and action management. In addition to the website redesign, we've also revamped our logo and created stronger product propositions.
---
Let's take a look at what's new.
---
Mopinion's New Product Pages
There are three new pages which zoom in on Mopinion's product offering on three different digital channels: website, mobile and email.
Website Feedback
Find out how you and your team can leverage website feedback to deliver context, boost conversions and drive engagement. This page guides users through all the ins and outs of collecting website feedback, from shaping your own surveys to generating context through features such as website data or visual feedback, to targeting users with website feedback surveys.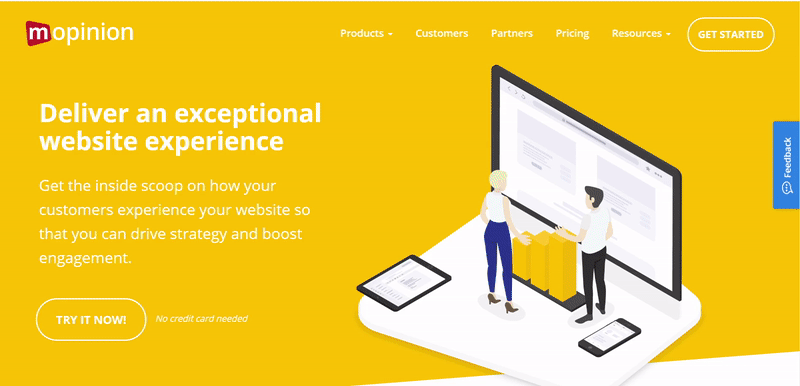 Learn more about website feedback here.
Mobile (In-App) Feedback
This page gives you a quick glance at how to grab a hold of powerful in-app insights. Discover how you can reach your mobile audience and leverage advanced mobile triggering to get meaningful insights from your mobile users. This page walks you through the mobile survey building options as well as Mopinion's mobile screen capture and in-app targeting capabilities.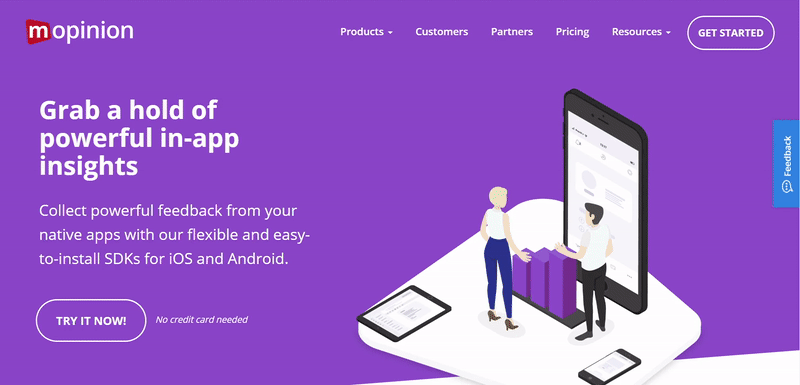 Learn more about mobile feedback here.
Email Campaign Feedback
Our new page dedicated to email feedback gives you an inside look at how Mopinion feedback can help you boost engagement by sending the right message within your campaigns. This page takes you from building email feedback forms you love to generating context with email integrations and other unique features such as metadata.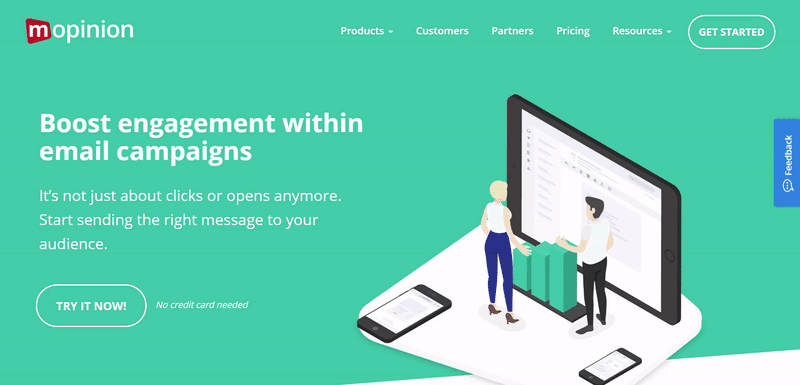 Learn more about mobile feedback here.
Insights and Action
Lastly, our new Insights and Actions page demonstrates Mopinion's unique and innovative data analysis capabilities. This includes real-time dashboarding, native text analysis technology and our new and improved Data Explorer. It also showcases a critical part of feedback management: action management and workflows for achieving tight lines of collaboration.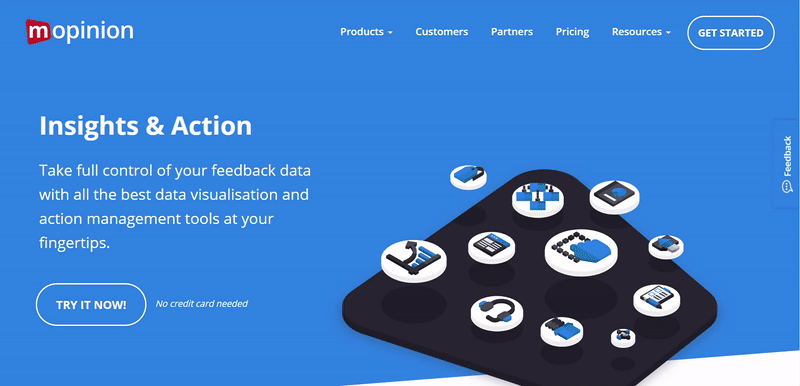 Learn more about Insights & Action here.

We hope these pages give you a clear picture of what Mopinion can provide you as a user. Want to learn more about our products? Feel free to contact us!
Ready to see Mopinion in action?
Want to learn more about Mopinion's all-in-1 user feedback platform? Don't be shy and take our software for a spin! Do you prefer it a bit more personal? Just book a demo. One of our feedback pro's will guide you through the software and answer any questions you may have.